How About You Learn A Bit About Us
Design Dock is a SWFL Distributors company that manufacturers and sells and custom floating docks. Modern technologies and high-quality plastics have allowed for a new era of floating docks. We offer our customers the most reliable plastic docks and modular floating systems ever to be installed on water. No joke. Just buy one and find out.
Show me more!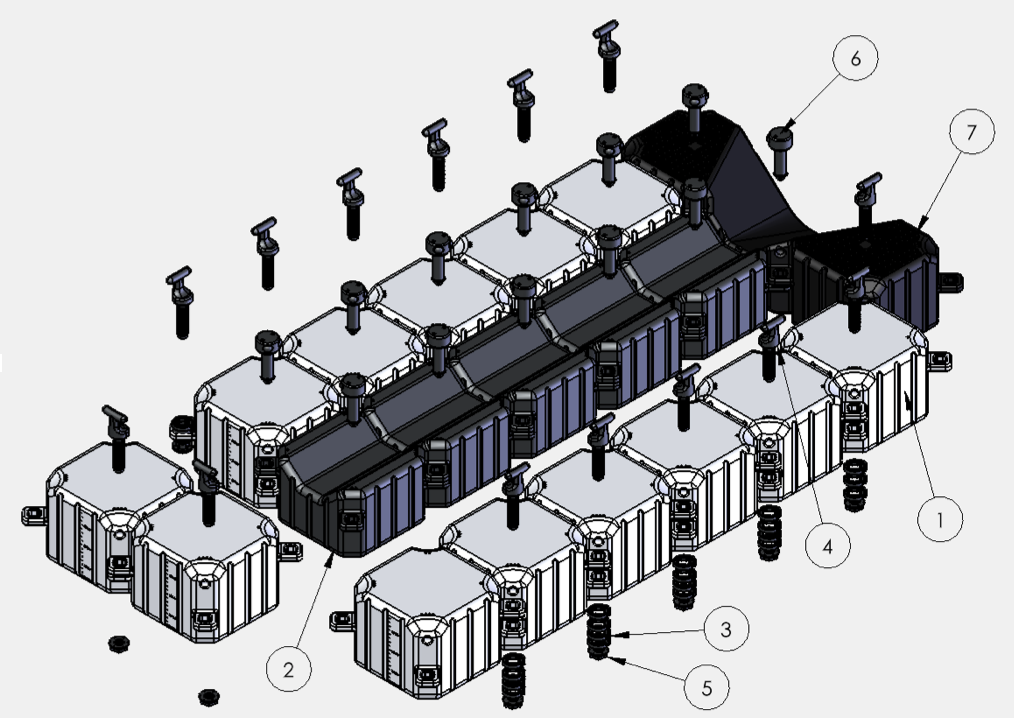 Check Out How They're Assembled!
To the left you can see an exploded view of how these state-of-the-art parts can be easily assembled to construct a complete dock system.
Shop Now
Made in USA

Our cubes are all 100% manufactured and sold in the United States and guarantee quality.

Fully Customizable

Our cubes can be configured any way you would like. Contact us if you need a custom design.

High Quality Materials

Our floating docks are made out of a high density polyurethane plastic and foam filled to improve durability.